BFA, MFA, National Match Gunsmith, Owner/Gunning Arts, Inc. Since 1977
Past Shop Forman & Rifle Gunsmith for the First Army Marksmanship Training Unit
I am originally from Roanoke, Virginia. I joined the Navy reserves while still in high school. By the time I graduated in 1965, I'd made Third Class Radioman, and immediately left for active duty. I did two tours to Viet Nam, where I was slightly wounded in a helicopter incident.
After leaving the military in 1968, I went to Virginia Commonwealth University, where I received a Bachelor of Fine Arts, and finished my MFA in 1976. I ended up in Baltimore because my wife at that time was from here, had a job, and I didn't.
In 1977, I founded Gunning Arts, Inc., and opened the Firing Pin Gunshop in Catonsville.
In 1981, while continuing to do private gunsmithing, I went to work as a civilian armorer for the DIO at Fort Meade, running the ordnance level maintenance shop for the post firearms. The following year, I went with the First Army Marksmanship Training Unit, apprenticed to the legendary Ray Parkinson, and took over as the Match riflesmith when he retired.
In January, 1984, the Army sent me to the Rock Island National Match School where I was that school's first Honor Graduate in BOTH the Rifle and Pistol. At the MTU, I built and maintained the NM rifles (which were used to win a lot of matches, including the 1984 and 1985 All Army Rifle Championships), traveled with the shooting team, taught match classes to First Army armorers, and built special weapons for other Army units and government agencys. I worked for MTU #1 till 1989, when the unit was moved to Fort Bragg. Almost immediately, I was snatched up by Clint McKee to do the National Match work for Fulton Armory. I was there full time for almost nine years till I took disability retirement.
Throughout all those years, I kept up my private gunsmithing business, and continue to accept a limited amount of work from old and new shooters.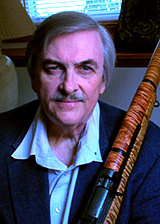 Charlie Maloney with his personal National Match M1 Garand. Winchester with a Douglas match barrel and a select. Ultra-fancy guilted maple wood stock that cost more than God's car!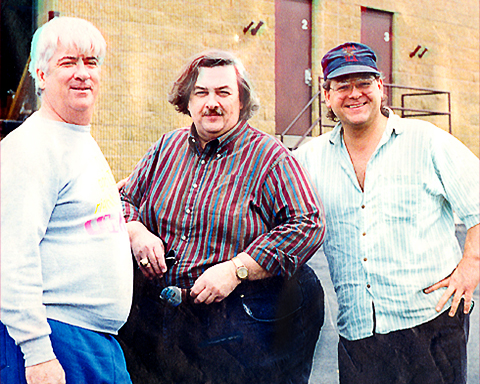 Left: Jack Freeze of Armscorp, Middle: Charlie Maloney, Right: W, Clint Mckee of Fulton Armory - Nov. 1994. Two of the nicest guys and one of the biggest crooks in the gun business! O.K. - depends on which two you ask.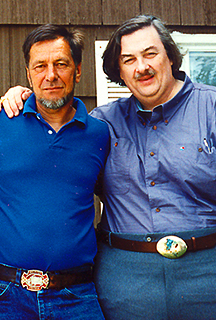 Brad Palmer with Charlie Maloney, coach of the Connecticut Rifle Team.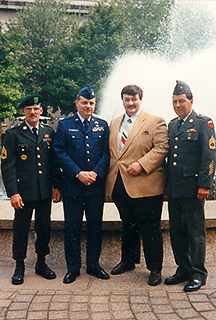 Left to Right: Sfc. Thomas Kapp, Col. Glenn B. Hammond, Charlie Maloney, Sfc. Brad Palmer. Tommy was a student in my two week gunsmithing course at MTU #1 and worked with me during the early days of the SOTI Weapons shop at Ft. Devens. Glenn is a Legion of Merit Honoree, formally with the Air Intelligence Agency, and a pistol shooter. Brad went to the Nationl Match School of Rock Island with me. He is a long time coach with the Connecticut Rifle Team.
Member of the Maryland Rifle Club